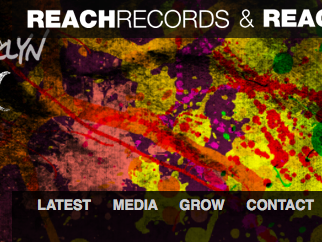 Design the Background for Our Site
We need a fresh look!  Can you help?
We change the background of our site often. If you'd like to submit a background design for use on this site, please download the design specs sheet below:
When you have completed your design, please mail it to info [at] reachrecords.com for review.
Design Rules
When designing, please follow these rules. (See the spec sheet available above for more info.)
* Design in the light grey area
* Design may be no more than 970 px tall
* Design must be a minimum of 1200 px wide
* Your design will shine through the navigation and top branding areas
* Design must transition to a solid color at the bottom.
Share Post