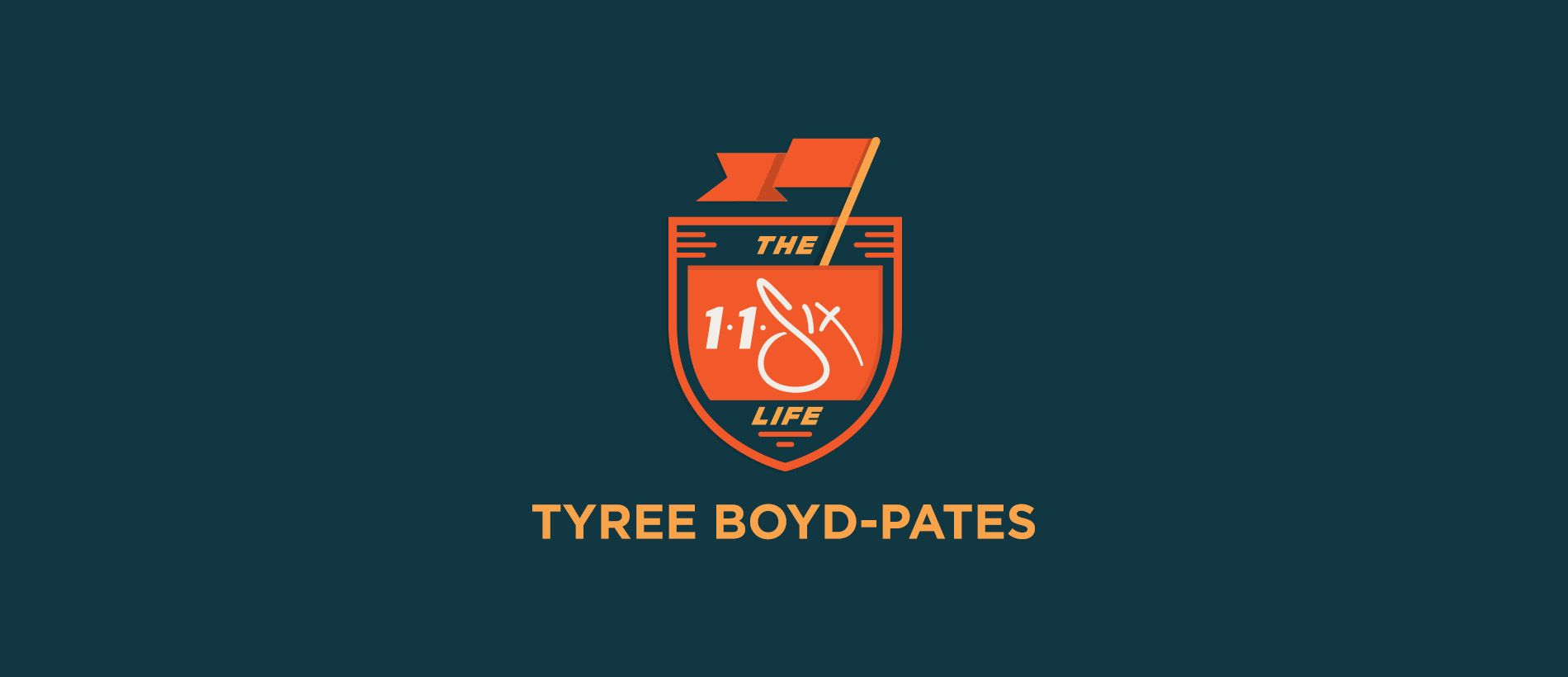 The 116 Life x Tyree Boyd-Pates
Bio
Tyree Boyd-Pates is a professor of Africana Studies at California State University, Dominguez Hills, a columnist for The Huffington Post Black Voice, a member of Fusion's Rise Up: Be Heard journalism fellowship and the founder of Black Book LA, a guide to black-owned events, businesses and cultural institutions in his hometown of Los Angeles. The 27-year-old graduated from California State University, Bakersfield in 2012 with a bachelor's degree in communications and from Temple University in 2014 with a master's degree in African American studies.
Tyree Boyd-Pates: Unashamedly Christian and unashamedly black
Christians' apathy toward racial reconciliation predates the deaths of Alton Sterling and Philandro Castile in July.
This has left many scholars of African American Studies "antagonistic" toward Christianity, according to Timothy Welbeck, who lectures on the field of study at Temple University.
"There are those within the discipline [of African American Studies] who contend that either (a) Christianity is not the traditional religion of West Africans," Welbeck said, "and thus should not be so dearly held by African Americans who descend primarily from West Africans; (b) Slave traders during the Transatlantic Slave Trade used the faith as an instrument of oppression. For example, slave masters routinely read passages of the Bible to enslaved Africans as a means to legitimize the 'peculiar institution.' Genesis 9:20-37, Ephesians 6:5 and Colossians 3:22 were particular favorites. The Bible was used as a means to rationalize white supremacy, which served as the ideological underpinning of chattel slavery. The first slave ship was called 'Jesus of Lübeck'; and/or (c) Christianity is a reworking of other Eastern religions that predate Christianity."
"Consequently, it can prove difficult to reconcile authentically practicing Christianity and deep examination of the discipline. The two can coexist, but it takes deep introspection and critical thought."
Tyree Boyd-Pates had questions about just that after he learned that Welbeck shared his Christian faith in the fall of 2013, when he started to attend Temple's master's program in African American Studies.
Boyd-Pates probably wouldn't have even been there if it wasn't for his church. In 2007, he graduated high school with a 1.87 GPA, but an elder at West Angeles Church of God in Christ knew someone at California State University, Bakersfield who helped Boyd-Pates into a summer bridge program. His performance there allowed him to attend as a special admitted student.
"God got me in this four-year university," Boyd-Pates said. "I can't let him down. I can't let my church down, and I darn sure can't let my grandmother down."
Boyd-Pates was adopted by his grandmother when he was three days old because his single mother struggled with substance abuse. His mother also became his motivation at school before she died in 2008.
"I remember the last conversation we had," Boyd-Pates said. "I asked her, 'Is there anything else that I can do for you?' She was just like, 'Keep doing what you're doing.' I internalized that to be, 'I'm standing on the steps of the library. She's telling me to continue to pursue my education,' so I devote my education to her, as well as to the Lord."
By the time that Boyd-Pates graduated in 2012, he had earned a spot on the dean's list seven times.
The most life-changing moment of his undergrad was also faith-related, when he joined his church on a mission trip to South Africa.
"When I was there, I spent two weeks in the townships of Johannesburg and Cape Town, and I saw for the first time God's heart for the world, but I also made a cultural connection that I had never ever experienced," Boyd-Pates said. "I saw people who looked like me on the other side of the globe, who I shared a common bond with that was completely unbroken despite the Atlantic slave trade and 400 years of racism in the United States. It didn't make sense to me, and after I came back, I knew that I wanted to dedicate my life and my career to the black community, which I was always a part of, but I finally found purpose."
Ashley Scott, associate director of housing at Cal State Bakersfield and Boyd-Pates' mentor there, noticed this newfound purpose when they discussed graduate school.
"[Boyd-Pates] spent a lot of time in prayer figuring out, 'Okay, which programs am I going to apply to, what do I want to study, where do I want to focus?' … [His answer] always was, 'I want to give back to my community. I want to be a part of something bigger,'" Scott said.
Even though Boyd-Pates found his purpose through his faith, the aforementioned tension between Christianity and African American Studies remained. However, he has unashamedly engaged that tension.
"Tyree wears his faith both literally and figuratively," Welbeck said, after telling a story about running into Boyd-Pates at the grocery store wearing an Unashamed shirt. "He has found ways constructively to integrate his passion for African American studies, journalism and people in general with his faith, and so his writings often navigate those intersections."
In April, Boyd-Pates wrote a story headlined "Why Black Millennials Are Hopping from Church-to-Church." The reason was due to the silence of churches on social justice issues.
In an interview with The 116 Life, Boyd-Pates said that Martin Luther King Jr. faced the same dilemma and referenced his "Letter to a Birmingham Jail," parts of which seem eerily applicable to the stance of the church in general on social justice today.
"In the midst of blatant injustices inflicted upon the Negro, I have watched white churchmen stand on the sideline and mouth pious irrelevancies and sanctimonious trivialities," King wrote. "I have heard many ministers say: 'Those are social issues, with which the gospel has no real concern.'"
"What Martin Luther King was speaking to, I need to speak to as well," Boyd-Pates said, "and the same apathy exists in the white church today toward social movements, toward equality, and equity and justice in this country."
Javon Kemp, a pastor at Greater Harvest Christian Center while Boyd-Pates attended school at Cal State Bakersfield, said he not only appreciates Boyd-Pates' boldness to stand up for his beliefs, but also how he stands up for them.
"When [Boyd-Pates is] being an advocate for black and brown lives, he's made it clear that it's not that we don't like the other side," Kemp said. "It's just that we need to identify the systemic issues that plague our communities… It's not us against them. It's, 'Hey, let's bring light to this matter because we're all children of God, we're all a part of the human race.'"
Share Post