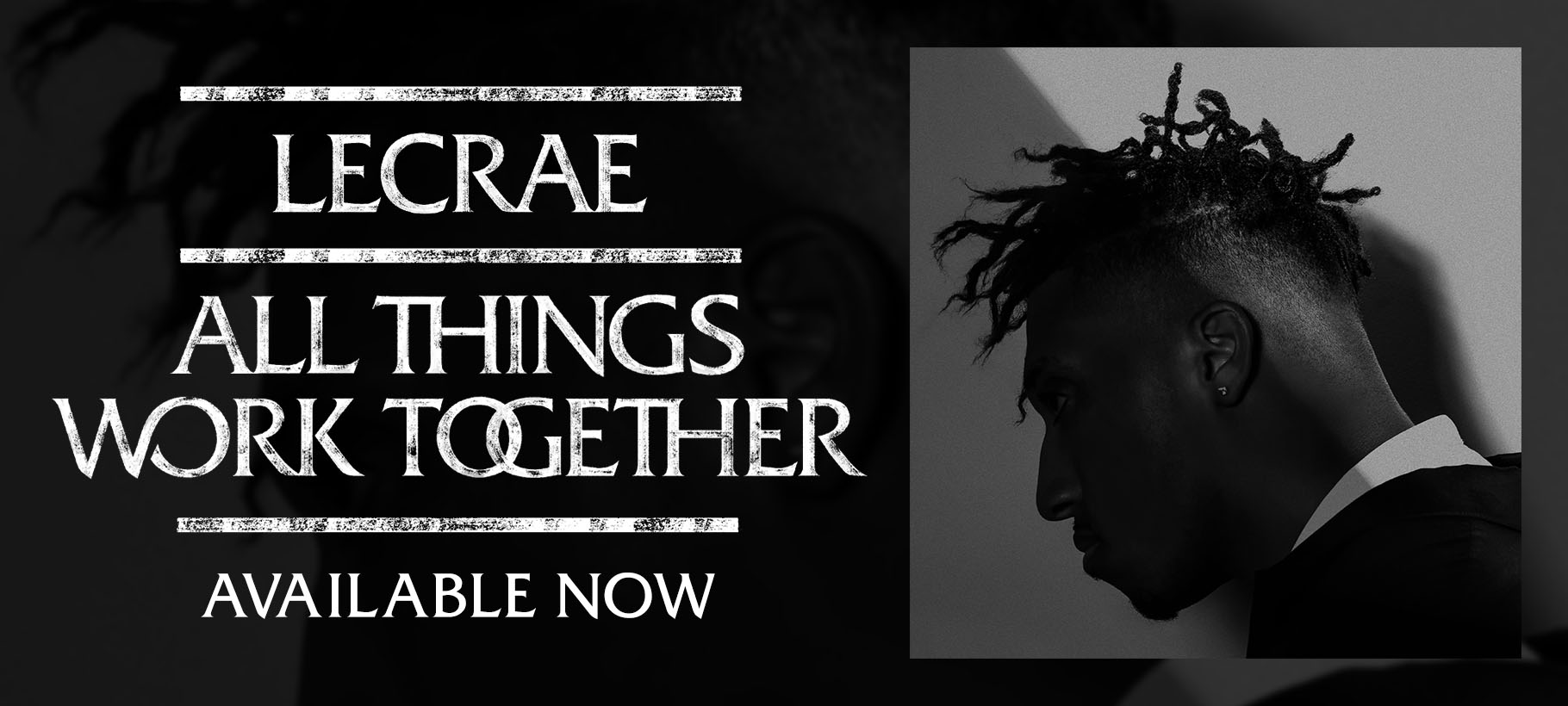 Lecrae x All Things Work Together x Out Now
Lecrae releases his eighth studio album, All Things Work Together today. The 14 track album balances profound introspection with cunning social critique and Lecrae's affecting reconciliation towards hope rises to the height of his verbal gifts. In command of both firepower and nuance, Lecrae fearlessly transforms his message into an uplifting soundtrack of healing-through-pain.
"It's a journey through chaos and hope and brokenness and blessing," says Lecrae. "When you're in the middle of the chaos, you can come to realize that it is shaping you, creating endurance.  It's knowing that the struggle can bring about a richness in character beyond all wealth.  Part of the DNA of this album is the realization that all things do work together to make you into the person that you need to be."
AVAILABLE NOW
Find All Things Work Together here at iTunes, Apple Music, Spotify, Amazon and Google Play.
SHARE YOUR THOUGHTS USING #ATWT
Connect
Share Post