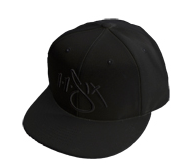 New 116 All Black and All White Hats!
Are you looking for a fresh new hat to cover your dome?  The classic 116 fitted hat is now available in all black and in all white colors!
Featuring the same high quality construction with raised "11Six" stitching.
When someone asks you what your hat means, tell them about Jesus!
We've heard stories of our clothing allowing people to share the gospel, so if you have had the same experience, let us know.
Share Post