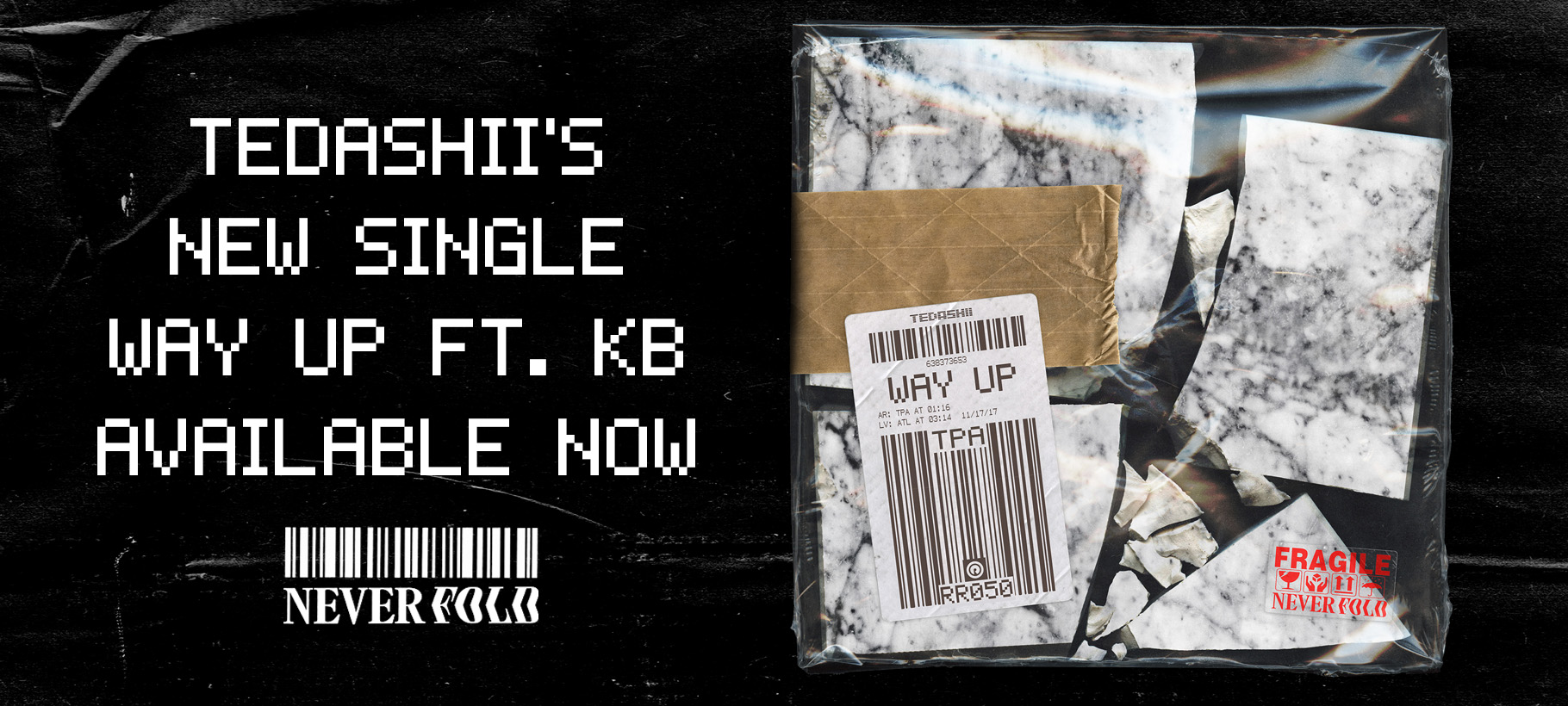 Tedashii Releases New Song "Way Up"
Tedashii returns today with the release of his brand new single, "Way Up" featuring KB.
"'Way Up' is a song about rising above and overcoming hardships," Tedashii explains. "Which I, and all of us who face adversity are capable of exhibiting when we choose to never fold."
AVAILABLE NOW
"Way Up" is available here at iTunes, Apple Music, Spotify, Google Play, Tidal and Amazon.
SHARE YOUR THOUGHTS USING #NEVERFOLD
Connect
Share Post