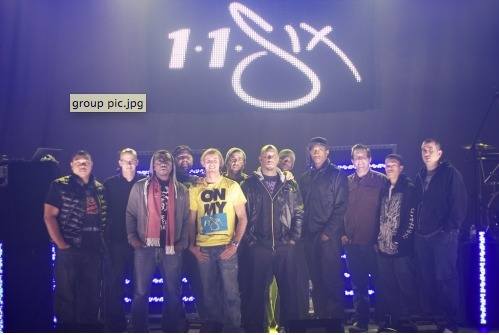 THANK YOU From The Reach Family
Over a month ago, Tedashii, Sho Baraka, Trip Lee, Lecrae, DJ Official, and PRo embarked on the Unashamed 2010: The Movement tour across America to make Christ famous and celebrate the growing movement of unashamed believers. Thousands came out to experience the soundtrack to the movement, traveling from miles around and bearing the weather to support Reach Records, and we just want to say THANK YOU!
We pray that you all were encouraged to be unashamed by living loudly, lovingly, and loyally because YOU are the movement! Please pray with us that the Gospel continues to impact each city that was visited.
Also, those of you on the West Coast have one last opportunity to check out Lecrae, Trip Lee, Tedashii, Sho Baraka, DJ Official and special guest Thi'sl at "The Encore" on Friday December 10, 2010 in Los Angeles, CA. For more information about that event and others click here.
Share Post