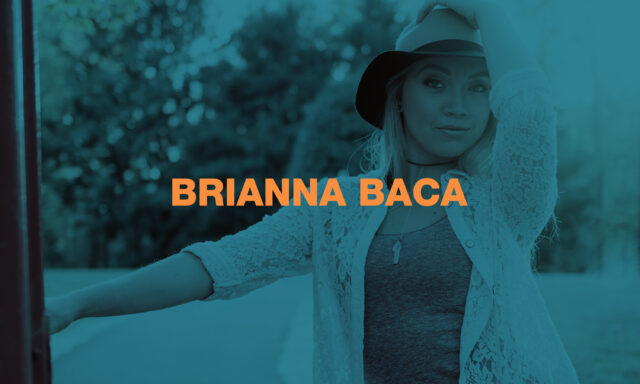 Behind every Reach Records artist is an incredible team of unseen creatives who help push the Unashamed Movement forward. This week our feature is on Brianna Baca, who is a professional dancer that worked on several projects with Reach. Due to a recent boating accident, Brianna sustained a severe neck injury preventing her from dancing. Along with her story, we will share her Venmo, CashApp, and GoFundMe page and invite our Unashamed family to consider donating and contributing to her recovery during this time.
Continue reading to learn more about Brianna:
Tell us about your role as a professional dancer. How did you start?
My dance career started when I took my first dance class at 8 years old. I caught on quickly and fell in love right away. From that moment on, I knew that's what I wanted to be. I have been on a journey with dance since then. I haven't always believed in myself, but in 2018, after a lot of prayer, I made the decision to move to Atlanta, Georgia to further my dance career. I made the jump. The move came with a lot of hardships and lessons, but I'm so thankful for all the growth it's provided. Since my move I've had the opportunity to further my training with amazing choreographers, dance in countless live performances, choreograph for artists, was featured on a radio station, and booked a role in a musical. I have been able to live out my calling and my dream, and have loved every second of it.
How did you get connected with Wande & Reach?
Wande and I first got connected through a mutual friend. We were all meeting up and I had mentioned to Wande that I was a dancer. She got excited, and shared that she had wanted to get better at dancing so I invited her to a dance class with me. I didn't think she would actually come, but Wande pulled up! The next day she asked if I would perform with her that weekend, and of course I agreed. From that weekend on we started working more closely together and I have been her choreographer since! We have been able to travel to many different states together for her live shows, I've choreographed a few of her music videos, we've sat through interviews together, and I created a TikTok for one of her new songs that went viral. She's become so much more than just someone I dance/choreograph for. She's an amazing friend that I love dearly. I've been able to spend time at Reach Records and meet many of the 116 crew, which is crazy because I've been listening and have looked up to everyone at Reach Records for years. What's even wilder is about seven years ago, when I was still living in Denver, I had reached out to the label to see if there were any opportunities for dancers or choreographers. I wanted to further the dance community within Reach Records. Seven years later here we are! I can't say how thankful I am to have made the move to Atlanta.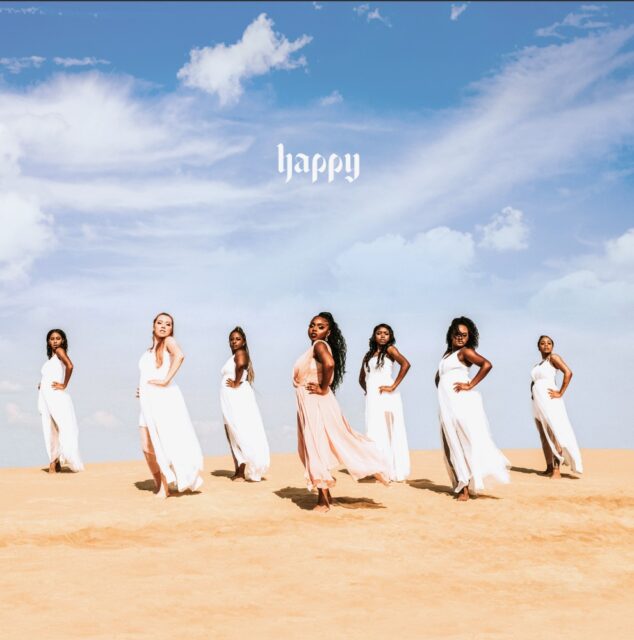 We are sorry to hear about everything this week. How are you holding up?
As of right now, I'm doing alright. When the accident first happened I had lost feeling in my hands and I couldn't move on my own. The uncertainty of my dance career was the first thing that came to mind. I was rushed to the ER and had a CT Scan and an MRI done. I had two broken bones in my neck and some nerve damage, but I went through the surgery needed and I am on my way to recovery. God is so good though. It's going to take some months of physical therapy but I know God is a healer and I know he is with me. I'll be back on the dance floor soon, stronger than ever.
What are some music and movie recommendations for our 116 fans?
There's so much good music out there now! Here are a few songs I know I'll be listening to during my recovery that I recommend to anyone:
Closer – Spencer Kane
Distance – Cortes
Praying Hands – Ty Brasel,
Be Alright- Evan and Eris
Safe Place – Lauren Milne
Exit Album – Wande
Another Me 3-7 – Andy Mineo/ Gawvi remake
Everything – Deraj
Drown – Lecrae
I Gotta Live – Wande
Silver and Gold (Neo Soul Remix) – Sean C. Johnson
Deep End – Lecrae
Big Wave- 116, Parris Chariz, Lecrae
Up Next- Jon Keith, Paul Russel
I Am – James Fortune, Deborah Carolina
Be Okay – Zoe Worship
Gold – Joseph Solomon
Breathing Room (Live) – Kim Walker
Goat (Album) – Stevie Rizo
To support Brianna Baca, you can make financial contributions of any amount to her through Venmo, Cash App, or GoFundMe:
Venmo: @Brianna-Baca-303
Cash App: $BriBaca303
GoFundMe: https://gf.me/u/yk7ht3
To learn more about Brianna Baca and to follow her journey, follow her @Bribaca92 on Instagram.
Share Post