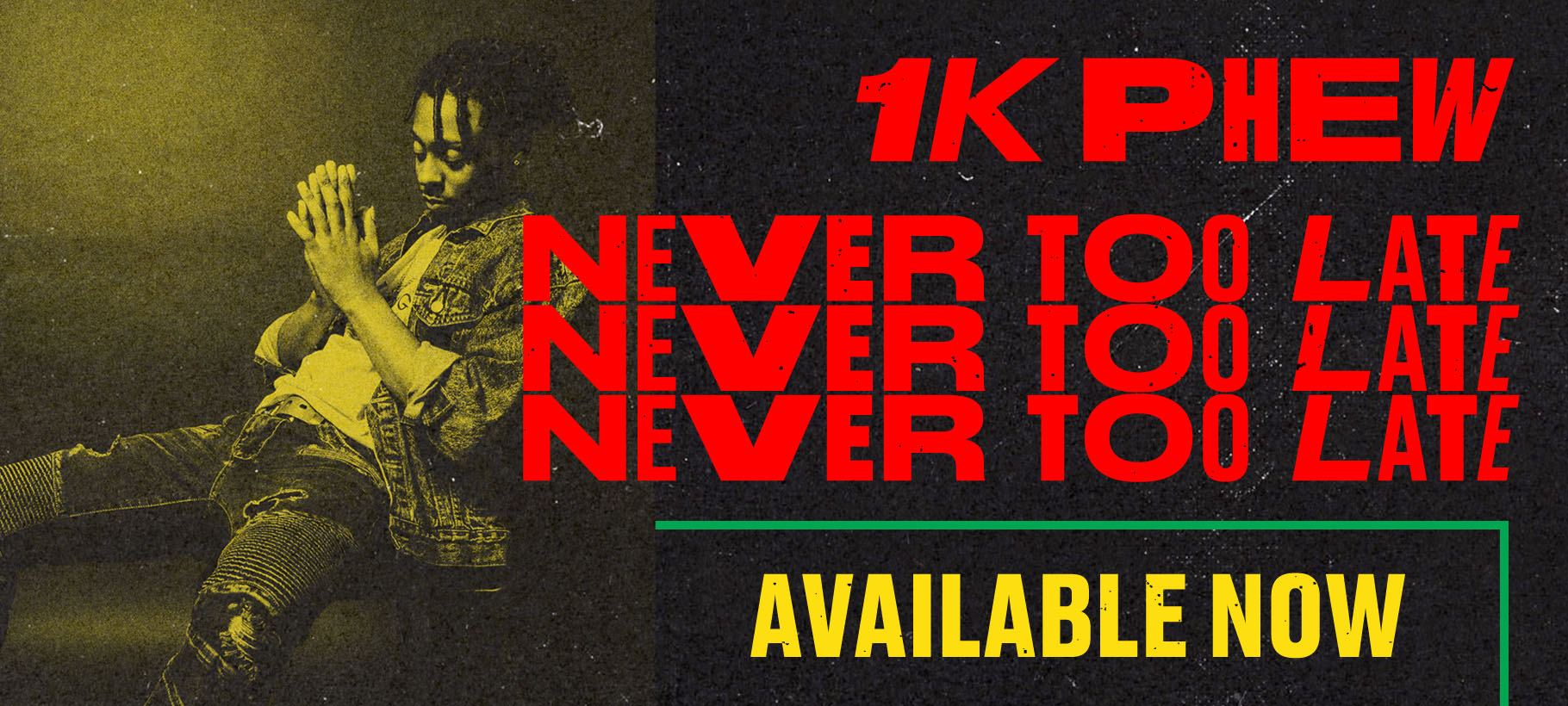 1K Phew x Never Too Late x Out Now
Today 1K Phew drops his latest mixtape, Never Too Late.
"I'm just a young kid from Atlanta with something to say," he confesses.  "I just want to share my life through this music. My message is faith and hope."
Phew's sound—dubbed "New CHUUCH"—is equally at home in the club or the church, and rappers like 1K Phew are proving that faith expressed with authenticity can be a welcome treat for listeners. 
AVAILABLE NOW
Find Never Too Late here at iTunes, Apple Music, Spotify, Amazon and Google Play.
SHARE YOUR THOUGHTS USING #NEVERTOOLATE
Connect
Share Post