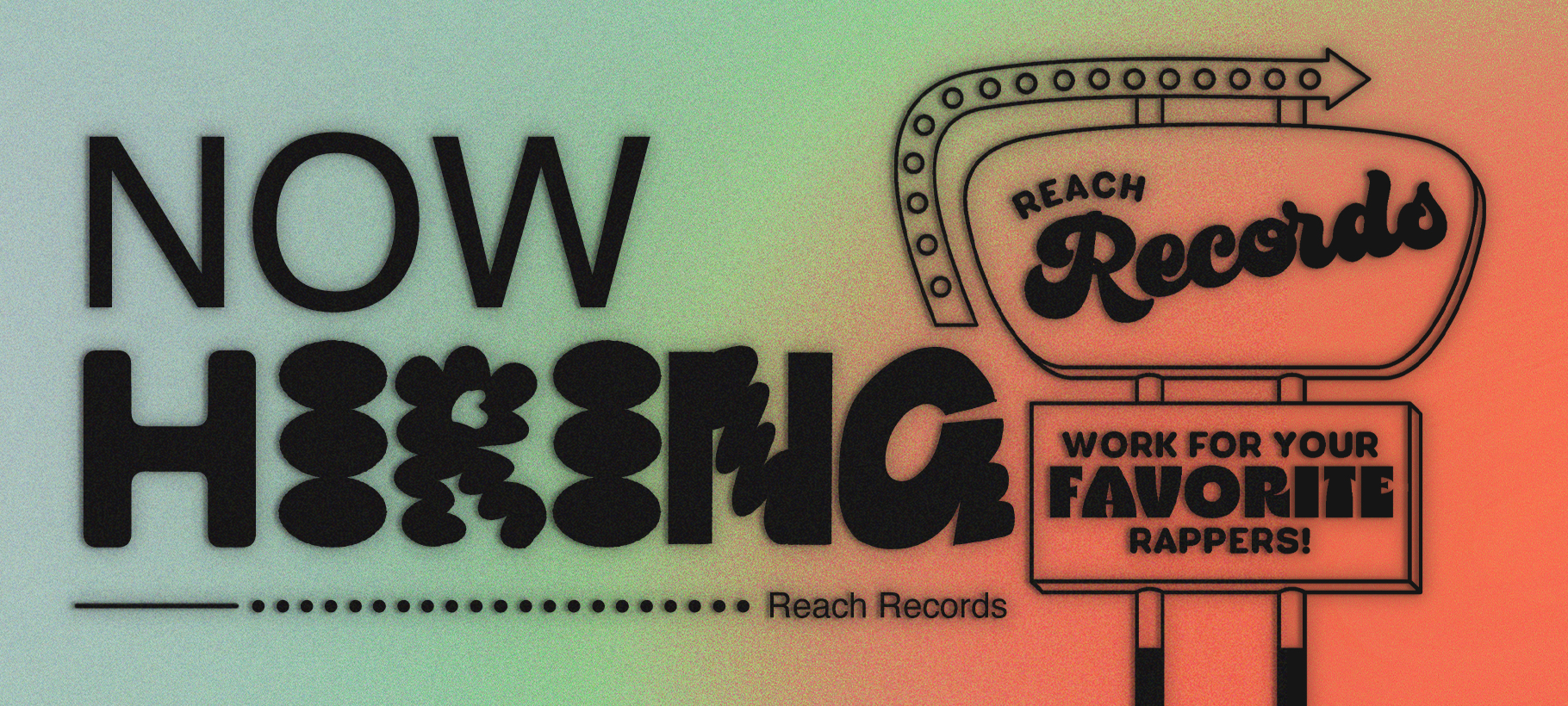 [ THIS POSITION HAS BEEN FILLED]
A&R Manager Job Description
Department Description: The A&R Department operates as the primary source of record making and vision with the artists. The department as a whole is responsible for locating and signing new talent and continuing to make records for currently signed artists. 
High Level Job Description: The A&R manager is expected to co-manage creative projects and help bring them to the finish line for completion. They are also responsible for assisting the VP of A&R in executing various creative and administrative duties.
Primary responsibilities include: 
Ability to run studio sessions at the most efficient and effective level
Collect, file, and deliver high quality tracks to all of the artist
File management of tracks, songs, and hooks received from producers and writers
Communicate effectively and timely with other Reach Records staff
Act as a talent scout for the A&R Staff
Hunt & collect hit songs and tracks for artists on the roster
Create and deliver weekly and monthly beat reports with the highest quality of tracks from producers around the world
Provide a weekly progress report of current projects
Develop strong artists relationships quickly and consistently
Help oversee the creative direction of assigned projects
Communicate effectively with talent, producers, and songwriters
Assist with necessary administration duties (split sheets, liner notes, artist/talent travel coordination)
Required Skills & Competencies
* Must have an extensive network within music industry creative community (i.e. songwriters, producers, managers, publishers, artists.) 
*Must have experience in the music business, a deep knowledge of Hip Hop music and music trends. 
Special Requirements/Preferences: 
Be very organized with use of email and file management. 
Be a great communicator. 
Have a working knowledge of Pro Tools (not essential).
To Apply: Click Here
Share Post