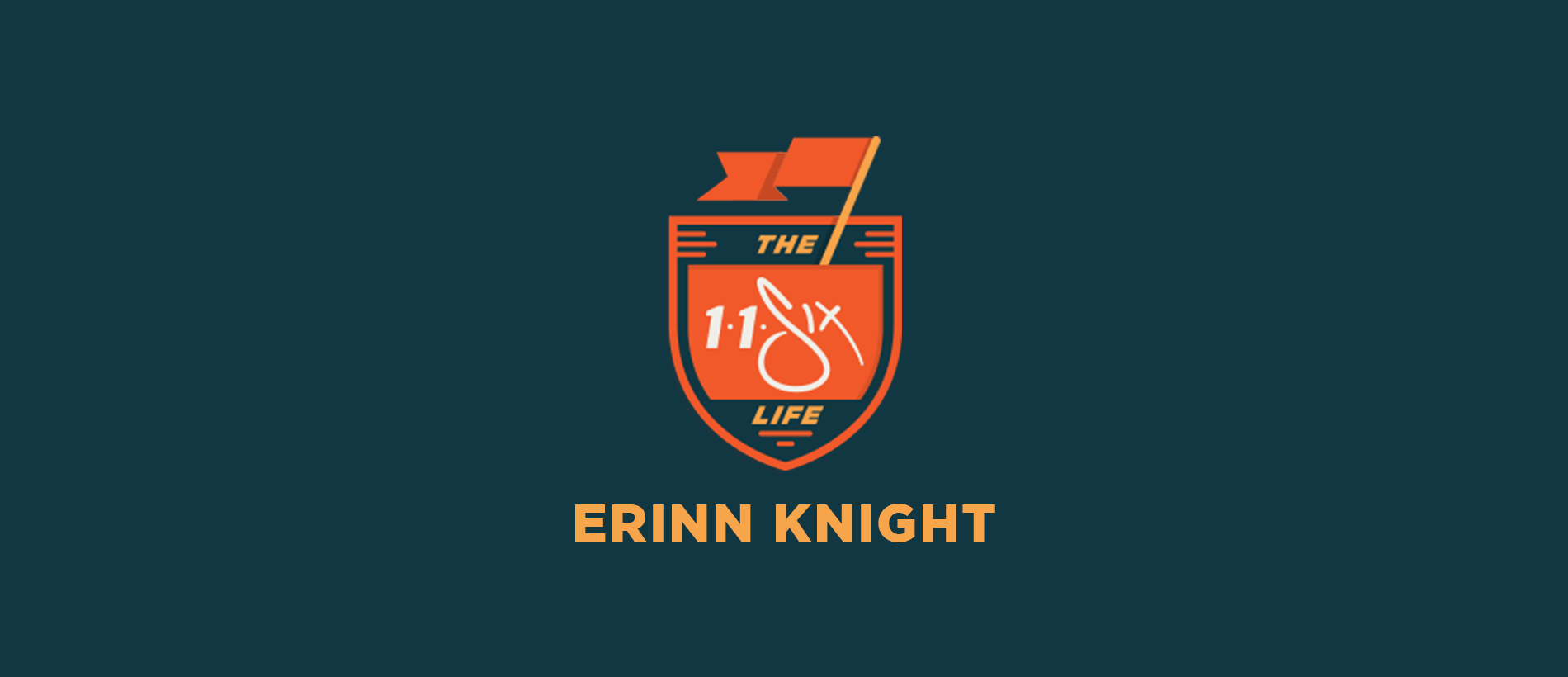 The 116 Life X Erinn Knight
Behind every Reach Records artist is an incredible team of unseen creatives who help push the Unashamed Movement forward. Due to the current crisis, many of these individuals find themselves in financial hardships as a result of tour and event cancellations. For the next few weeks, Reach Records will be re-activating 116 Life and highlighting the stories of these Unashamed creators. Along with their stories, we will share their Venmo and CashApp handles and invite our Unashamed family to consider donating and contributing to these individuals and their families.
Our first feature is on Erinn Knight who manages our very own WHATUPRG and Wande. Continue reading to hear more about her!
Tell us a little bit about your role in artist management! 
As a manager, I do pretty much everything. But I feel like there are two sides to my job. On the relational side, I sometimes operate as mom 2.0, Uber, a counselor, a stylist, and a doctor. On the professional and administrative side, I help negotiate contracts, create budgets, develop strategy, and plan merchandise designs and drops. I help my artists choose music to put on their upcoming albums and also help them connect to their fan base. I also operate as an advisor for my artists' business and music opportunities.
In addition, I co-own a booking agency called INVT Only, so I work on the booking side as well. My job is very relational. It includes a lot of meetings and maintaining really good relationships with people. It works out perfectly since I have a natural love for people and I'm really great at networking.
In regards to the artists I manage, they include WHATUPRG, Wande, Kaleb Mitchell and Scotty ATL. In addition to the artists I manage, my booking roster includes Derek Minor, Canon, nobigdyl, Bryon Juane, and Jon Keith.
What does the 116/Unashamed movement mean to you?
For me it means that I'm unashamed to be who I am. I believe that the gospel highlights just how invested our creator was in fabricating very unique individuals. I'm grateful that I found a place where I can be completely myself. This is none other than God shaping my story. So, I'm unashamed to be exactly who God made me to be.
In regards to Covid-19, how have these circumstances affected you and your business recently?
Just in the last two weeks, I've had to cancel three spring tours between both my artists and my booking company. Since most of my spring finances carry me through the summer and fall months, I no longer have those finances to rely on. Not only am I financially affected, but my artists are affected as well. My job as a manager is to look out for their livelihoods, so that's been heavy on me. I spent the last five months planning out the majority of this year, and I've had to spend the last three weeks undoing all of that work for no pay.
I will say that my trust in the Lord has grown and I've learned that He is my true provider. My job in and of itself cannot be my sole sustainer. I've really learned to not be stressed out by the circumstances around me, because I recognize that if God saw fit to provide for me before Covid-19, He will provide for me in the future. I have definitely grown in my reliance on the Lord.
Another thing that has changed is how rapidly I plan. I have no idea what the next month will look like, so I've had to pause and only plan day-by-day. I've learned to slow down and to be more present and really work on the things immediately in front of me.
In your opinion, what should we be watching/doing/listening to during quarantine?!
Love Mansuy is a soul singer. He wrote a really genuine story about his commitment as a father. Specifically, his song "Count on Me" has been my favorite. I listened to it for 72 hours straight recently, it's phenomenal.
Jaylon Ashaun's recent song "Pretty Girls" is really great too.
ZaZa's song "Money Comin In (Boom Boom)" is my favorite uplifting find. If you don't know, she's a little girl who blew up on Instagram for her dance videos. Her mom is a stylist and her dad works Jack Harlow's A&R, and she recently starting rapping at the age of 5. It's amazing because her lyrics are so innocent but they're over the most fire beats. Definitely worth a listen.
Justin Bieber's latest project has some really great hits. "Second Emotion" and "Available" are my favorite songs on the project. I would also watch his Youtube documentary. It personally hit really close to home since I've seen my artists go through similar things. It gave me more insight and empathy for my artists.
Some other artists who have been in my constant rotation are Burna Boy, Kanye, Toby Lou, and I go back and forth between Kaleb Mitchell, Wande, and Aaron Cole's unreleased music. Ty, RG & Phew just dropped. Scotty just dropped. Check out my artists they going crazy right now.
A podcast I recommend is "Passing Through." I really enjoy this podcast because I'm obsessed with the art of storytelling. It was created by a black woman who tells the most incredible stories of love, life, and travel from the last decade. She invites other story tellers on the podcast as well. It's a very comforting and unique experience to me as a black woman.
A show I recommend is Gentefied. Gentefied is awesome. RG's music is featured in the first season. It's also in Spanglish and I feel like it represents first generation Latinos really well. I think it's great for all kinds of Americans to watch because we need to see more latin culture in its truest form in media.
I also recommend Cheer. I literally binge-watched this in 2 days! I love seeing what winners look like across different disciplines like art, business etc. Cheer tells the story of a school cheer squad in 2016/17. You basically get an inside look at their lives during and after the season. It's really great.
To support Erinn and her role in the 116 movement in this season, you can make financial contributions of any amount to her through Venmo or Cash App:
Venmo: @Erinn-Knight
Cash App: $ErinnKnight
To learn more about Erinn and to follow her journey, follow her @theerinnaffect on Instagram.
Connect
Share Post