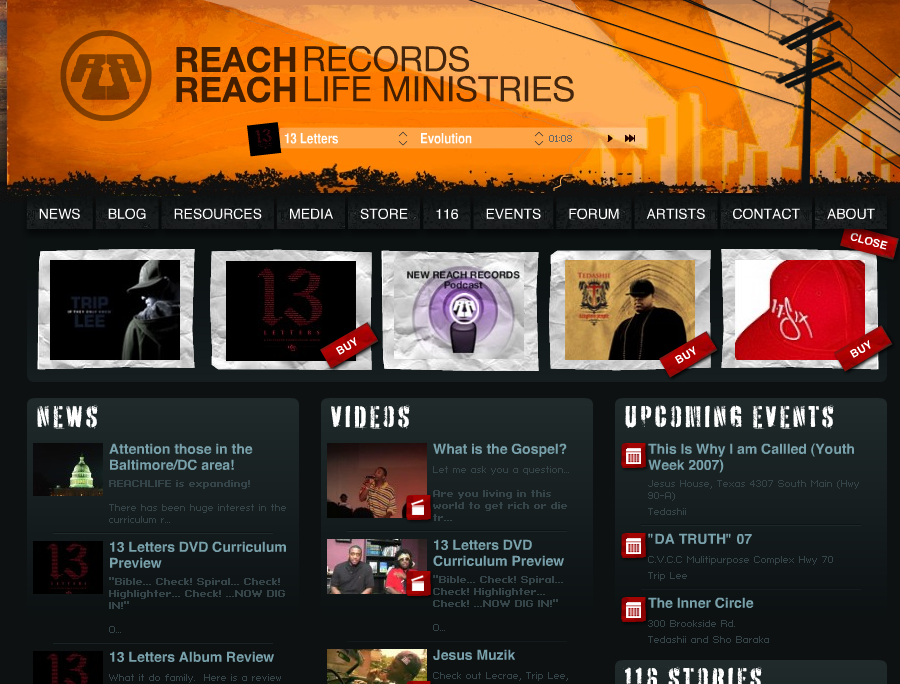 You don't want to know how many hours, and days, and months went in to making the brand new Reach website.  But we worked hard (really, it was the good people at Kemso ) and now you have a cutting edge destination for what is going on with the music and ministry!
Remember the site is new and will have some bugs.  You can help us find and fix them by using the "Contact" link to send us problems you notice.  Over the next few days and weeks we will fix everything so it runs smoothly.
You can now comment on news posts.  Also there is a new blog section so Reach artists will be posting there thoughts from week to week. Make sure you check out the new "Resources" section, highlighting ministry tools for you to grow!
For the more web savvy users, the site supports RSS feeds.
Man, there is so much to mention why don't we stop talking and let you go look around to discover everything yourself.
Reach
Share Post