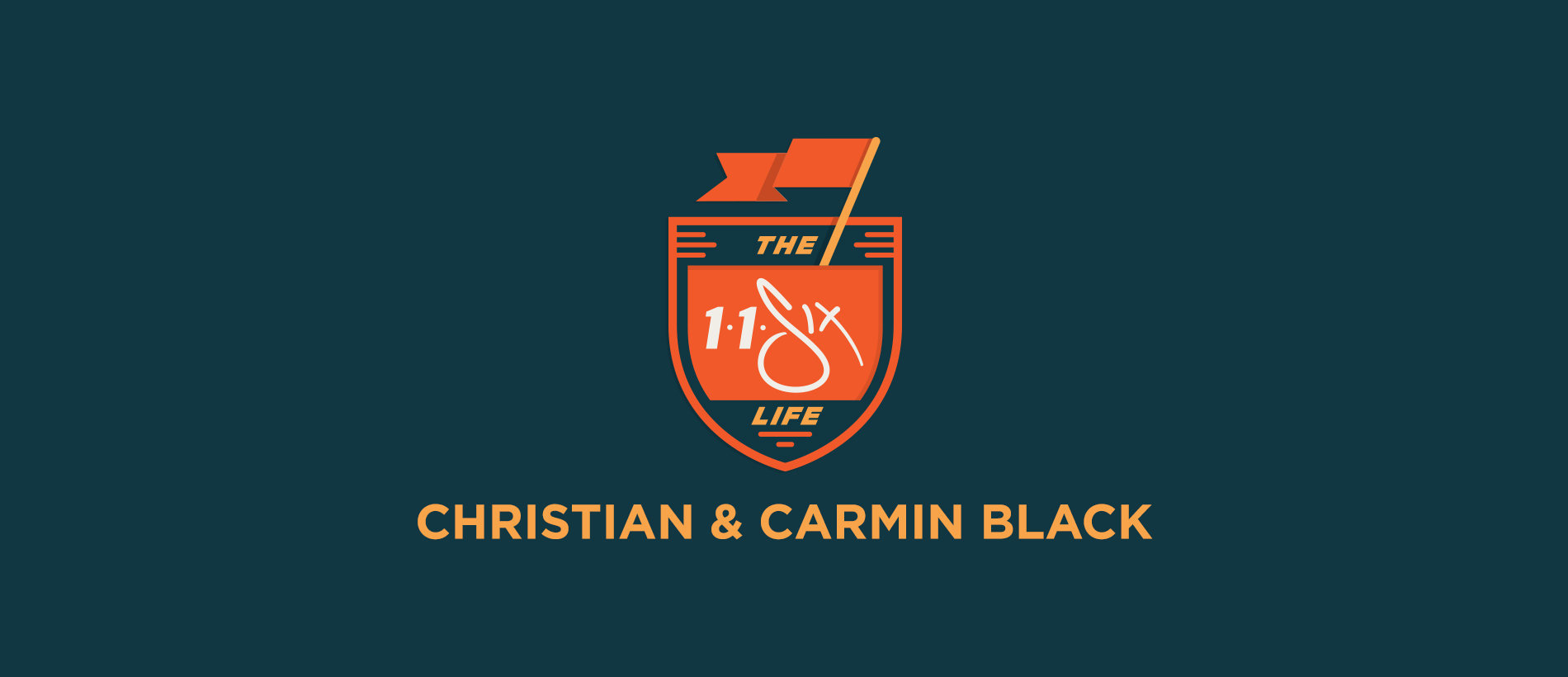 The 116 Life x Christian & Carmin Black
Bio
Brother and sister Christian and Carmin Black are the co-founders of HALF UNITED, a Wilmington, North Carolina-based accessory brand which provides a child with seven meals for every product that it sells. The Blacks achieve this through partnerships with organizations in the United States, Fiji, Cambodia and Haiti. Since HALF UNITED launched in 2009, customers have funded over 200,000 meals — over 48,000 in 2016 — according to its official website. Retail partners of HALF UNITED include Nordstrom, Wegmans and Pura Vida Bracelets, among others. CNN, iHeartRadio, The Zoe Report and other news outlets have featured the Blacks for their hunger fighting effort.
HALF UNITED: Using fashion to feed the needy
In 2009, Carmin Black, a 24-year-old bored of her job as a broadcast journalist, asked her younger brother, Christian, to start a business with her.
Christian, 19, aspired to design a men's apparel brand, and he saw no reason to partner with his sister, who he jokingly called his "always bossy second mom."
"I don't want to work with you ever," he laughed.
However, Carmin gave him a reason to later that year.
Carmin soon moved from her North Carolina home to California for an internship with TOMS, the famous company which donates a pair of shoes to an impoverished child for every pair that it sells. Carmin served there as a "Toms Vagabond," traveling around the country in a van to conduct speaking engagements about TOMS's one-for-one business model.
Laying in the the van several weeks into her internship, Carmin was daydreaming about her future when an idea popped into her head. Growing up, she had watched the entrepreneurship of her businesswoman mother and heard the sermons about Jesus helping the needy from her pastor father. Those lessons, combined with inspiration from the success of TOMS's one-for-one business model, created the perfect storm.
She called her brother with another pitch — instead of selling shoes to donate shoes, they could sell accessories to donate food.
"Christian, give me a shot," Carmin recalls telling her brother. "I'm telling you, I've learned some amazing things on the road at TOMS. Why don't we turn your clothing company into a give-back brand? You can do all the design. I'll do all the business. Let's combine forces and give this thing a go."
Christian changed his mind.
After Carmin's internship concluded, the siblings founded an accessories brand called HALF UNITED with just $200 and ambitiously aimed to unite customers to fight world hunger by donating half of their profits. HALF UNITED quickly changed lives, but the Blacks also quickly recognized that their business model wasn't sustainable. To fix this, they instead chose to take the cost of a meal according to food bank network Feeding America, multiply that by seven and donate that amount for every product purchased.
HALF UNITED has changed in other ways since its inception, too — changes which are motivated by the same desire that initially inspired the Blacks, helping the needy.
In 2015, TOMS, which had since partnered with HALF UNITED, flew Christian and Carmin to Haiti for a photoshoot for its spring line.
"While we were there," Christian said, "we saw that there was so much need in that country and that just getting someone a meal wasn't really going to solve its problems."
To provide something more sustainable, HALF UNITED partnered with Papillion Enterprise, a Haiti-based organization which creates jobs for the sake of orphan prevention. HALF UNITED now helps employ 350 men and women in Haiti by shipping supplies for their products to be built there.
On a return trip to Haiti to see production, Christian and Carmin visited the home of one of those 350 artisans, Angeline.
Angeline walked them through her village to a small, rocky alleyway where her home — made of scrap metal and plywood — was located. Carmin, who estimated that the two-room house was 15 square feet, asked Angeline where she and her five young children slept.
Angeline said she slept on a piece of plywood. Then she pointed to the packing paper from the boxes of supplies that HALF UNITED sent to Haiti. That's where her children slept.
"Christian and I didn't bust into tears because we knew that it would make her feel bad about her home," Carmin said, "but internally, we were torn apart because here we are, we're employing this woman, we're trying to get her on her feet, she's got five kids, her husband left her, and her kids are sleeping on the packing paper that we send down to Haiti just to keep our merchandise safe. That's when we said, 'Okay. This is enough. We have to help this woman, and we have to really help a lot of other people just like her.'"
The Blacks anonymously gave Angeline a mattress. Angeline gave the Blacks motivation.
HALF UNITED has also partnered with organizations in the United States, Fiji, and Cambodia in different ways, including a Fijian primary school and Cambodian orphanage.
Christian and Carmin have big plans to continue to combat world hunger by establishing brick and mortar stores, fostering more brand collaborations and petitioning for healthier choices in school cafeterias. What keeps them going are stories like Angeline's, as well as their Christian faith.
"[Our faith] is really the whole reason why we do this," Christian said. "We're not a Christian company, but Carmin and I are both Christians. We just really enjoy helping people, and we feel like that's what we're here to do. I always find it really interesting that when Jesus would preach, a lot of times he would be feeding people. He would provide fish and bread and just kind of hang out, and some of the coolest stories in the Bible revolved around food, like the Last Supper.
"Being hungry is a terrible feeling, and if we can help aid that through commerce, why wouldn't we?"
Today, the name HALF UNITED communicates the shopping experience of its customers: Half is purchasing a product, and half is fighting global hunger. Products of which were excellent enough for style blog The Zoe Report to write, "We're pretty obsessed with HALF UNITED."
Share Post