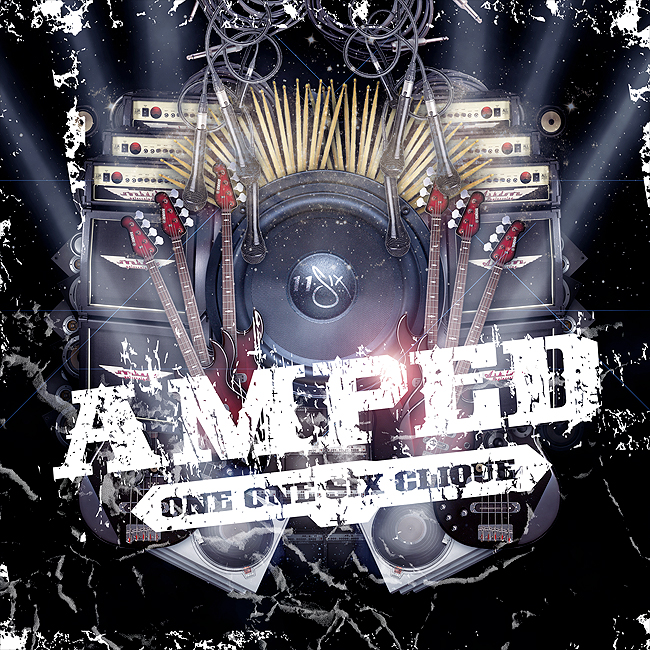 Your life is about to be AMPED
On the heels of the latest 116 Clique album, 13 Letters, comes another groundbreaking offering from 116.  We mixed up hip hop and some epic rock to bring you a diverse album that illustrates the beauty of the diversity in the body of Christ.  When cultures collide your life gets AMPED!
Featuring Sho, Trip Lee, Tedashii and Lecrae on a special edition EP (6 songs) that includes amped up remixes like Cash or Christ/Fanatics and also some brand new tracks no one has heard before. Stay tuned for some more preview tracks coming this week…the album is getting mastered as you read this.  (rumor has it you can go over to our media section to preview one of the tracks right now…)
Also make sure you check out The Red Revolution at this link, sign up, and read more about the movement behind unity among different cultures and classes in the body of Christ.  Despite our background and color we are all washed in Red by the blood of Jesus!
The Amped album will be performed live with the full band on October 20th at the The Red Revolution.  The album drops on Tuesday, August 28th.
Track listing:
1. Send Me / Represent – Lecrae ft. Tedashii
2. The Red Revolution – Tedashii ft. Sho Baraka
3. Beyond Belief – Lecrae
4. Cash or Christ / Fanatics – Trip Lee ft. Lecrae
5. No More – Tedashii ft. Lecrae
6. Amped – Trip Lee
Share Post